Traveling to your cruise may require you to fly into the port of embarkation, unless you are lucky enough to live close to your cruise port and can drive.
This summer, travel delays seem to be more and more common with horror stories of travelers stuck at the airport for hours with cancellations and delays.
Much of this is due to the 2022 summer travel chaos with unprecedented travel demand, but these types of delays can happen anytime you're flying.
Best practices
The best way to handle a travel delay is to avoid it altogether by allowing plenty of time to get to your cruise. It is best practice to fly into your cruise port at least one day prior to your cruise departure.
In fact, these days, you might even consider flying two days in advance. This gives you buffer time for any delays or cancellations you might encounter at the airport, especially if you're flying long-haul or overseas to get to your cruise.
Additionally, we recommend taking direct flights when possible (even if it's more expensive) and choosing the earliest flight of the day to give even more buffer time. The first flight of the day is less likely to be canceled or delayed while direct flights eliminate the chance of missing a connection.
It's also a great idea to have travel insurance that covers trip delays or cancellations, which can reimburse unexpected travel costs. We always recommend travel insurance, but that couldn't be more true these days with the chaos of travel.
You should also know that there is no wiggle room when your cruise ship departs, as cruise lines keep ships on strict itineraries. When thousands of other passengers have plans for their cruise itinerary, even an hour's delay can cause headaches for everyone on board.
It only takes one painful experience of losing your navigation to prevent the same mistake from happening again.
However, you can do everything right when it comes to travel planning and find yourself in the worst-case scenario – missing your cruise departure.
Take immediate action
The moment you realize you won't be able to make your cruise, act as soon as possible. The more time you have on your side, the more likely you are to make lemonade out of lemons and save your cruise vacation.
Suppose your flight is now delayed and you won't make it on time. If you are able to take another flight, you may consider flying to an alternate airport to still make your cruise.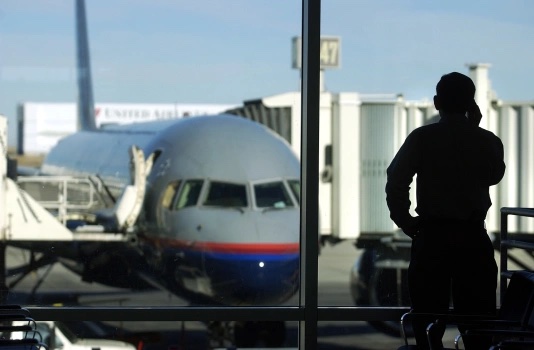 Check alternative airlines that may have flights to the same destination. For example, Melbourne and Daytona Beach are close to Port Canaveral while Fort Lauderdale is close to Miami. Other airports include Tampa and Jacksonville in Florida to consider as well.
You might consider renting a car and driving to the port, or a nearby airport, to get to your cruise on time. Be sure to exhaust every option you can think of.
Regardless, the sooner you take action, the more time you give yourself to figure something out. If the weather is causing cancellations and delays, unfortunately you may not have as many options.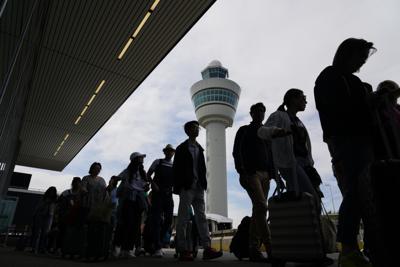 You will probably find long queues when a flight is delayed or cancelled. Call or talk to your airline or travel agent as soon as you are waiting in line to see what your options are.
Call the cruise line
When you experience travel delays, be sure to call your cruise line to tell them about your situation. While they may not be able to move mountains, the cruise line has resources to help you figure out next steps when you find yourself in a delayed travel situation.
For example, Royal Caribbean has an Emergency Travel Team (ETT) to discuss options in these worst-case travel scenarios. Passengers can call the emergency travel hotline when faced with unfortunate travel delays or cancellations. Norwegian Cruise Line also has a team of emergency specialists who can help you strategize next steps in the event of a travel delay.
Those who booked flights with the cruise line may also have additional protections and benefits, especially with carrier-caused delays. When you book airline tickets through a cruise line, they often offer free protection because it's invested in your cruise purchase. Some cruise lines even guarantee that you will make the cruise ship departure, and if not, will provide lodging and transportation to bring you to the ship's location.
Booking through the cruise line may also include benefits that reimburse costs incurred by unexpected delays and "catch-up" accommodations. In this case, contacting the cruise line should be one of the first steps you take when experiencing a travel delay.
Fly to Port One
Although certainly not an ideal scenario, you may be able to fly to the cruise ship's first port of call. You'll miss the first or second day of the cruise in this case, but it's better than missing your entire cruise vacation.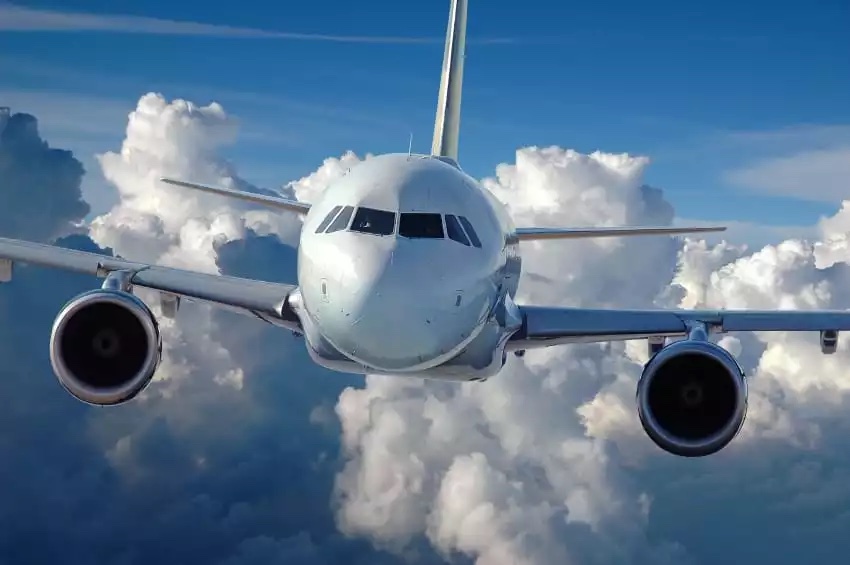 With the right documentation, the cruise line can allow guests to have the opportunity to meet the cruise ship at its first port of call. Make sure you keep as much documentation as possible. Due to US maritime laws regarding the carriage of passengers and foreign port requirements, not everyone will be allowed to rendezvous with the cruise ship.
However, if you can contact the cruise line and confirm that you are able to fly to the first port, it may be worth it. Depending on the total cost of your cruise, spending money to meet the cruise ship may outweigh the cost of missing your cruise vacation.
Submit Insurance Claims
So you have exhausted all your options and are unable to get to your cruise. It's okay to have a little pity party because we know how frustrating travel issues can be, especially when you've spent money on your cruise vacation and it turns out to be wrong.
If you have any type of travel insurance, start the process of submitting a claim to the insurance company. While some policies are more restrictive than others, you should be able to get your cruise money back when you experience a travel delay or interruption.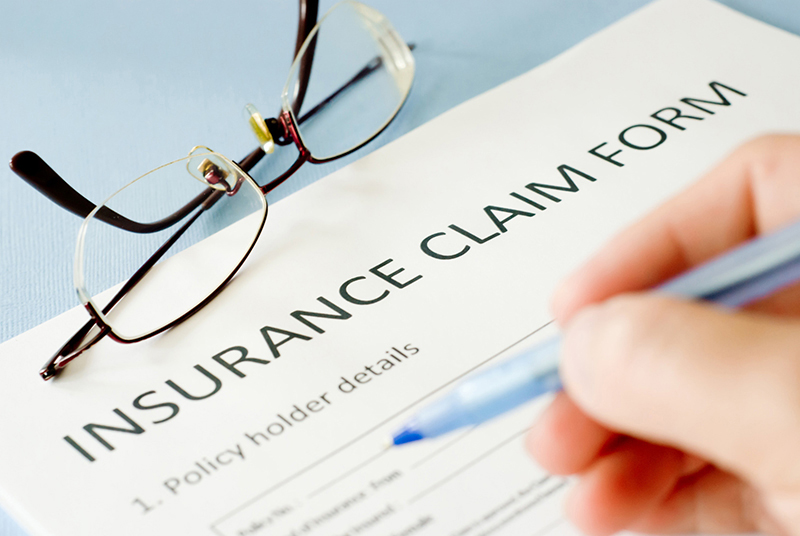 Also, if you have a premium travel credit card (like the Chase Sapphire Reserve or Amex Platinum), you have built-in coverage if you purchased the flight using your premium credit card. This can provide a refund for the loss of your trip due to a flight delay or cancellation.
As we mentioned, travel insurance is always a good idea to protect your investment and provide some financial relief when the worst comes to the worst.
Know your airline rights
If you find yourself stuck at the airport because the airlines delayed or canceled your flight, make sure you know what your rights are as an airline passenger.
According to Department of Transportation (DOT) regulations, passengers who have a canceled flight are entitled to a refund, regardless of whether the passenger takes the flight or not. The airline will likely try to rebook you on a later flight or even on another airline, which is in line with their obligation.
Compensation is also required when a passenger is bumped from one flight to another.
You can always ask the airline for additional compensation if you need to stay in a hotel or rent a car. Depending on the airline, most will offer reimbursement for the need to stay in a hotel or rent a car if the delay is not weather-related.
For inconvenience caused by the airline, some will offer discounts or loyalty miles to disgruntled passengers.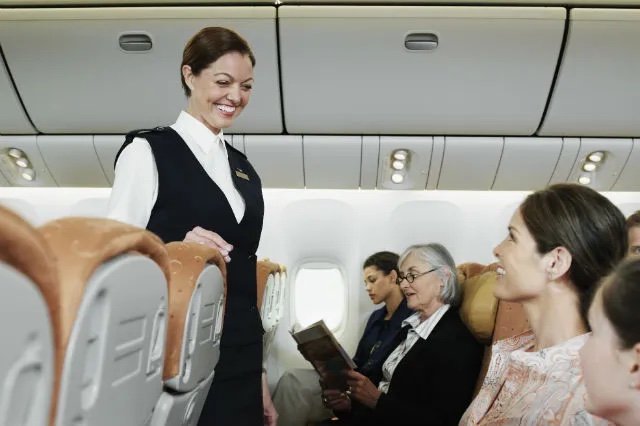 Finally, airlines will always try to give you a flight voucher instead of refunding your money. If you are entitled to a full refund and this is what you prefer, be prepared to take a stand and request the refund from the airline in the original form on payment.